"Poinsettia " Grades 2- 7
Enjoy this bright and colourful floral display! The lessons are simple and easily understood and students will get a great deal of practice by the time this poinsettia is complete! Focus is on shading, colour and composition.
Done in
Oil Pastel.

Grades 2 - 7 (
Oil Pastel
)

3 STARS out of 5 difficulty rating.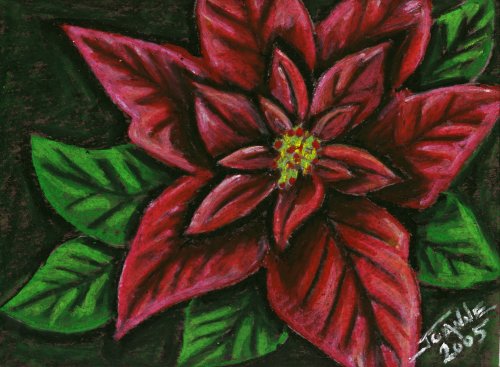 Use your BACK button to return to the selection menu for your grade level!