Fine Arts workshops with artist,
Joanne Howard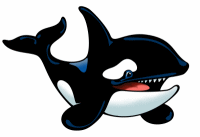 BOOKING happening NOW!

Please

EMAIL

joanne@saltwaterstudios.com
Let me know the dates you'd like, your name, and the name of your school (Surrey or Delta districts only) and I'll book them for you!
(Unless someone else sneaks in before you. It would be wise to select alternate dates, just in case.)

Here are the 2020/2021 dates you can choose from: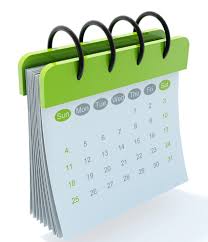 Available Dates Calendar

Please feel free to send this information to other teachers in the district who may be interested. Thanks!
NEW LESSONS FOR 2020 / 2021



(Click on a picture to see more info!)



Giraffe
Oil Pastel Gr. 2-7




Zebra
Oil Pastel Gr. 5-7



Also available ONLINE




Grades 3-7






Chimp
Pencil or Charcoal Gr. 4-7







Chimp Jr
Pencil Gr. K-3




Mushrooms
Oil Pastel Gr. 4-7





Mushrooms Jr
Oil Pastel Gr. K-3






Koala


Pencil or Charcoal Gr. 4-7





Koala Jr
Pencil Gr. 2-3








Crowned Crane


Oil Pastel Gr. 2-7







Island Reflection


Oil Pastel Gr. K-7



Also available ONLINE




Grades K-7









How it works:


Step 1

- Email me to reserve your dates for the coming year!


Step 2

- I'll email you about a month and a half in advance of your booking to get your lesson choices and schedule for the visit.


I'll send you a supply list and set-up sheet once I know what you'd like to do.




Step 3

- Gather the supplies needed. Generally standard classroom or school supplies,


unless you'd like to splurge on fancy paper or something!




Step 4

- Enjoy creating some fabulous art!


(Oh... and have the office write me a cheque. I'll bring an invoice with me to leave at the office when I sign in. )



Please note: You can combine any two-dimensional lessons on one day but CLAY will need to be placed on its own day. The tools required are huge and heavy!







(Surrey, White Rock & Delta)

2020 / 2021 Art Workshop Fees
Art Workshop fees when you supply the consumables
(paint, paper, pastel, pens, pencils, clay etc.)

$152 plus 5% GST per session
Standard class sizes only, please. No double classes or extra students from another division. Maximum of 30 students per workshop. Please ask if your class has more than 30 students. Full day bookings only (3 sessions) - partial days booked only as part of a larger school booking.


The fees including GST work out to $159.60 / class


The invoice total per day will be $478.80 including GST.
(Your school can apply to get back a portion of the tax)

*If students are in class on alternating days, and I attend two back-to-back days of half classes -
fees will be set at $115 per session plus GST
2-day half-class session will be $230.00 plus $11.50 GST = $241.50
The invoice total for 2-days of 3 half-class sessions will be $724.50

**COVID-19**
Note: booking dates may need to be flexible next year - dates may need to move to allow "alternating days" schedule. We'll do our best!

Due to COVID-19 we won't be gathering for circle lessons until a vaccine is widely available. Lessons will be taught from the front of the room. Assistance will be given from a distance. It will be less fun this way, I know, but safety is key!


Masks/gloves will likely be needed, unless distancing can be ensured.






Thanks!





Joanne Howard




Saltwater Fine Arts




joanne@saltwaterstudios.com