Zebra
Colouring Steps - Part 3

Last few steps! Nearly finished!
*Dark Green*
Color the base of the mane stripes & the outer edge of the body stripes dark green.
We'll be blending light green & yellow here shortly, so leave some empty space!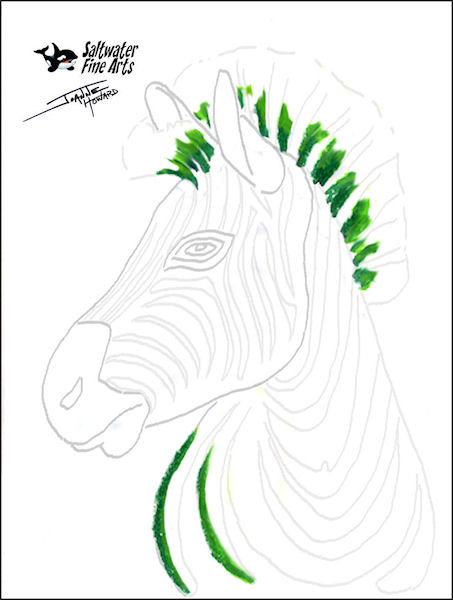 Here we are!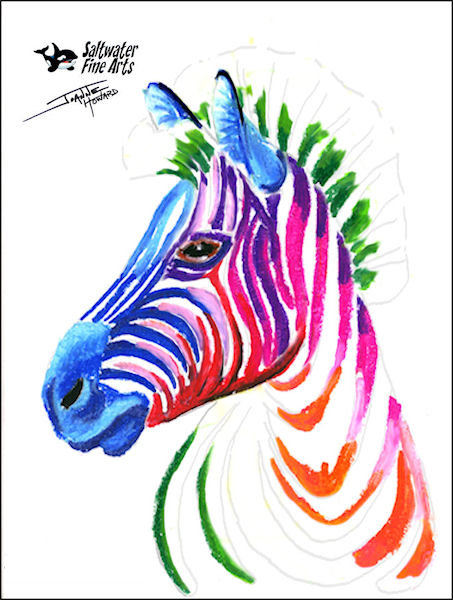 *Light Green*
Continue the same stripes with light green!
Add the outer edge of the next body stripe.
Green parts blended look like this!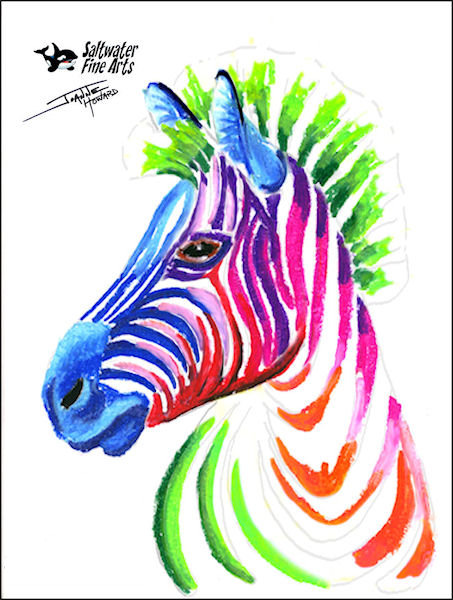 *Yellow*
Complete the mane & the body!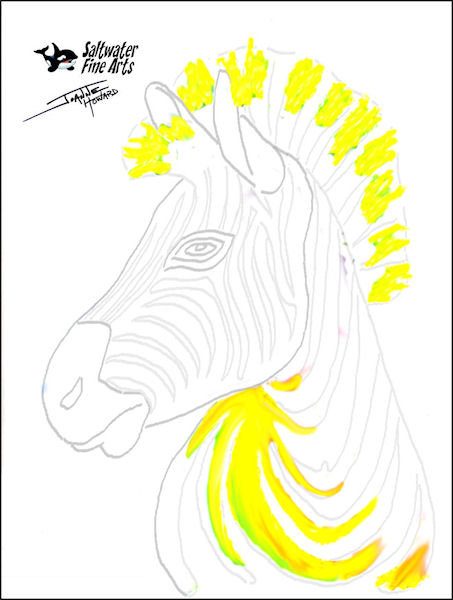 BLEND!!!

Mix the yellow into everything it touches! (Light green & orange.)

I used my yellow to do the blending but you can use your finger if it works better for you. (pastel & crayon only)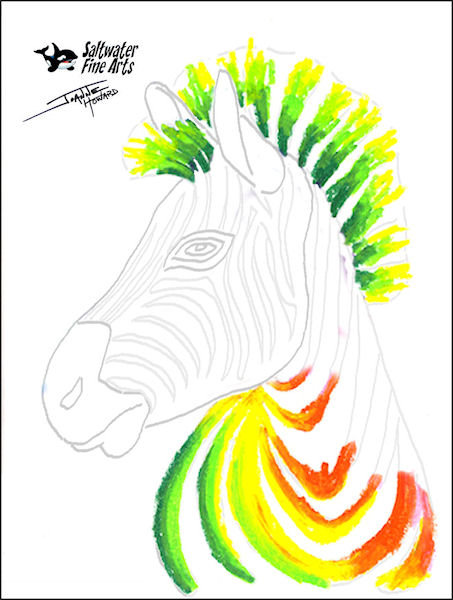 Sign your artist's signature in the bottom corner! (Write your name, fancy-schmancy & the year.)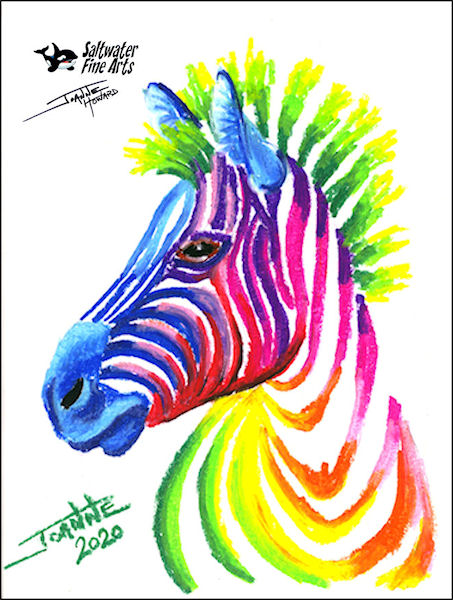 If there are any random, ugly pencil marks (left over lines) or smudges on your page, erase them
CAREFULLY!


If you used paint

, wait until tomorrow to erase.



If you used oil pastel

, be really careful not to smudge your colours by touching them with the eraser or your hand.



Erasing close to Crayon & Pencil Crayon is pretty safe. Just don't erase your work!




Woooo! Done. Congratulations!