"Lady Bug" Grades K - 7
Colourful little Lady Bug sitting on a lovely daisy!

Recommended medium is Oil Pastel.
NEW for 2014 / 2015!

Grades K - 7


1 STARS out of 5 difficulty rating.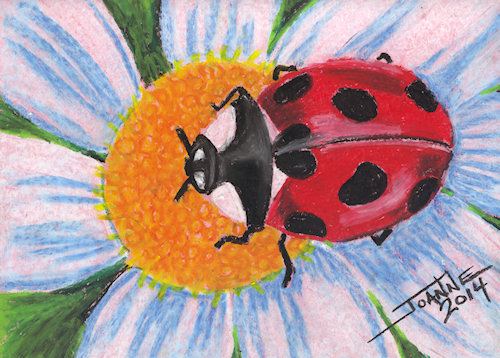 Use your BACK button to return to the selection menu for your grade level!