Colouring Trees!
BLACK!
Draw black lines for all the tree trunks.
Add reflection tree trunks!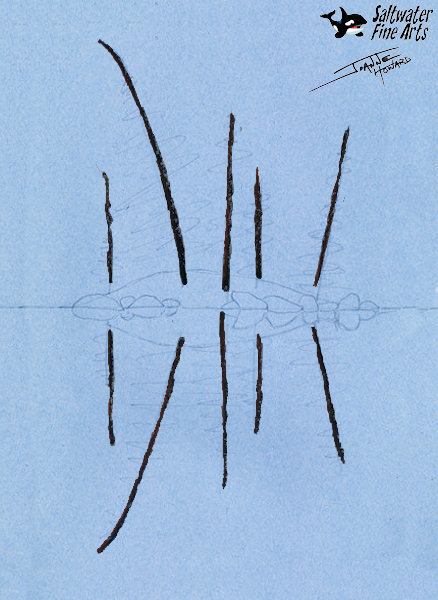 BROWN!
Add brown stripes on top of the black stripes. I let a little of the black show on one side for a shadow!
EXTREME CLOSE-UP!
Add the brown stripes! Don't forget the reflection tree trunks!
Like this!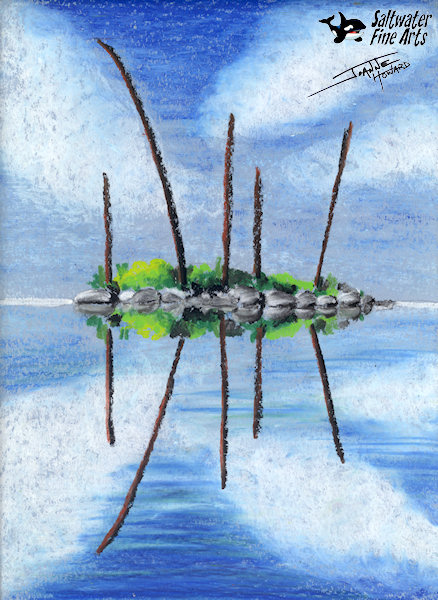 DARK BLUE!
To make the trees more 3D, add a wiggle of dark blue for each tree.
(We'll put the green on top!)
Do the reflection blue wiggles!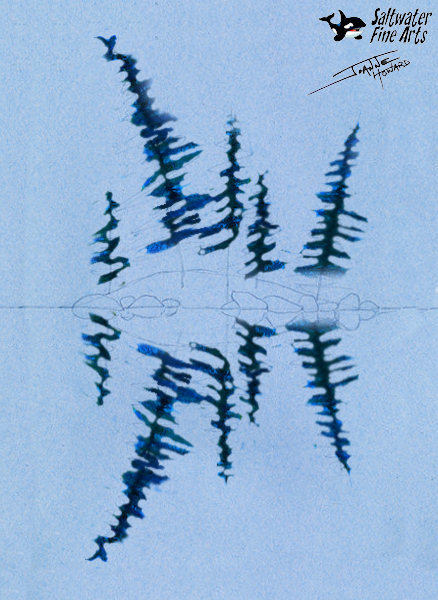 DARK GREEN!
Wiggle a green stripe on top of the blue! Some blue will show... that's good!
Remember the reflection!
WIGGLE!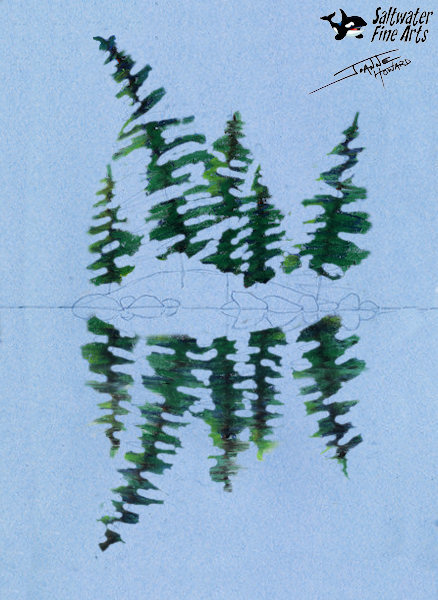 Like this!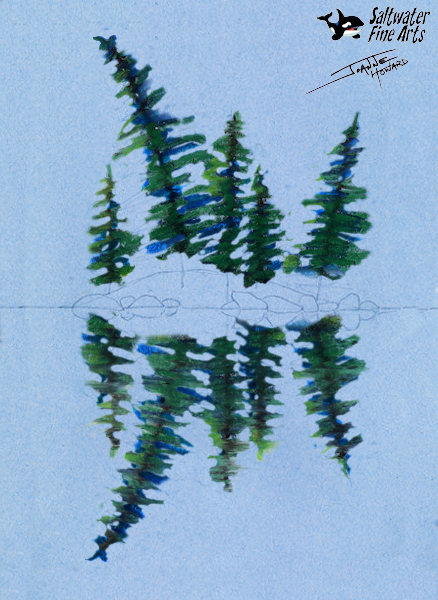 LIGHT GREEN!
Wiggle a little light green or yellow (or both!) onto the sunny side of your trees!
Add the sunny side in the reflection trees!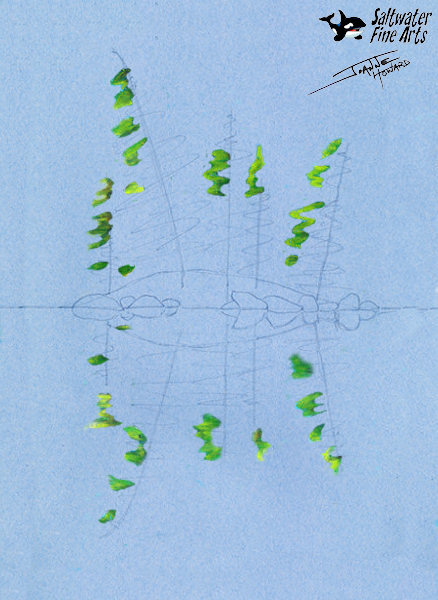 Like this: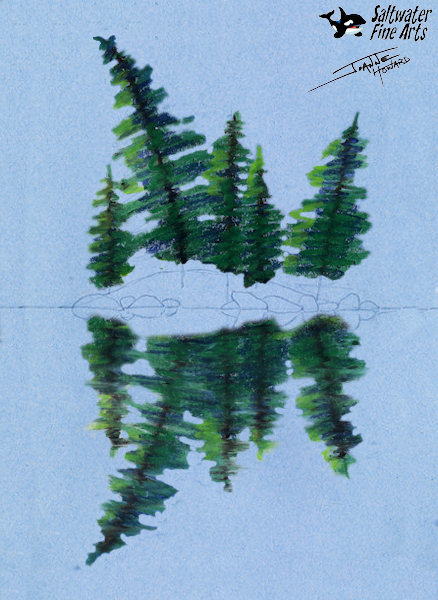 Sign your artist's signature in the bottom corner! (Write your name, fancy-schmancy & the year.)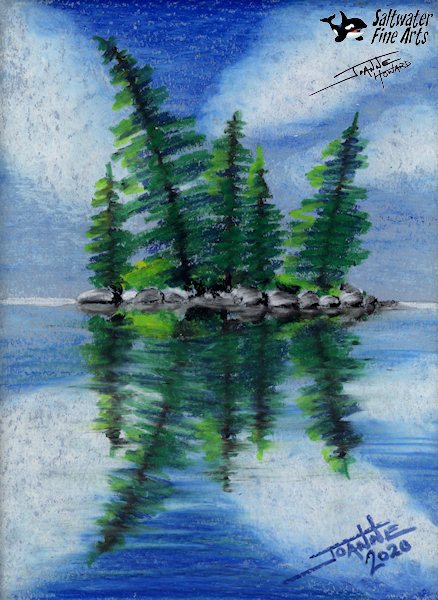 Congratulations!