Zebra
Colouring Steps - Part 2


*ANY COLOUR*
(I chose brown & white)

Colour the iris whatever colour you want. I chose brown with a white shine.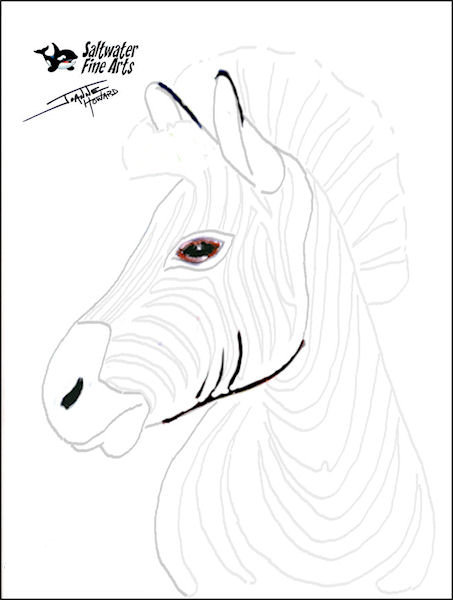 Progress!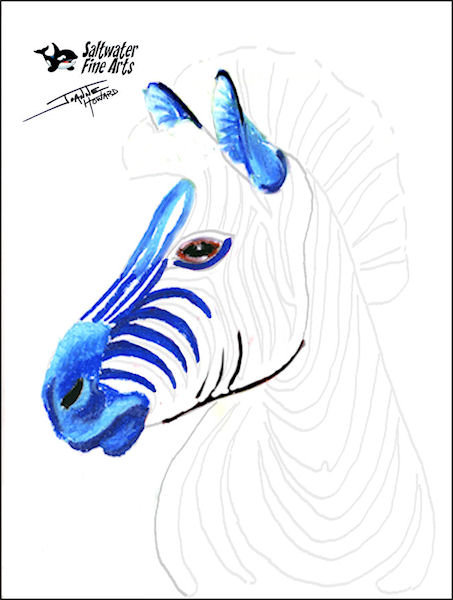 *Red*
Color the stripes at the bottom of the cheek.
Note: They may get all smudgy with the black you already have there - that's good! Blend!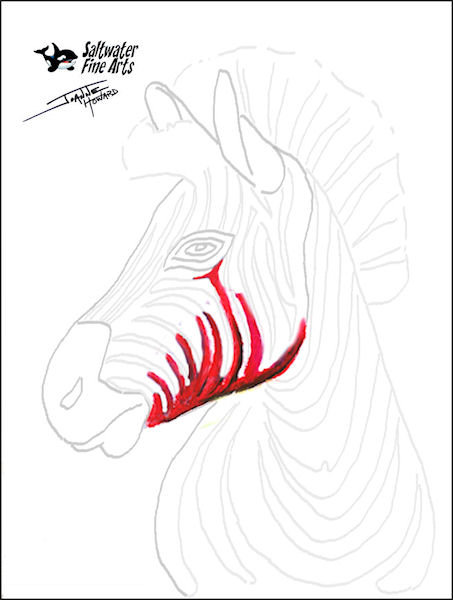 Like this!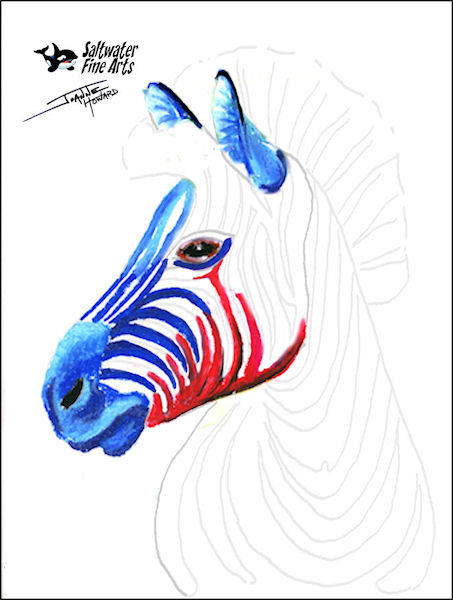 *Purple*
Add some Purple to the the stripes around the eye & down the neck a little.
You'll be filling up the stripes with Magenta & Pink in a minute, so don't fill everything full!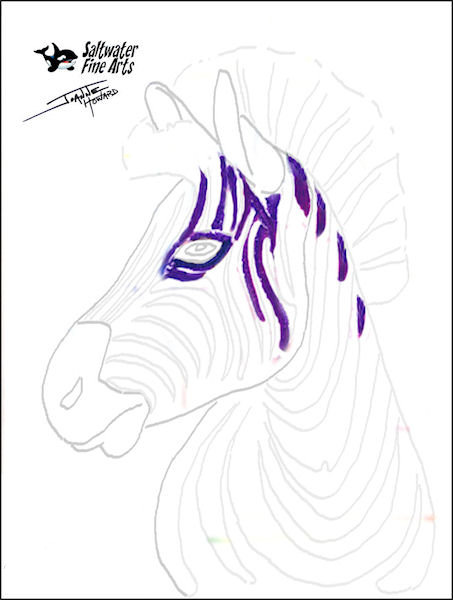 Your art should look something like this!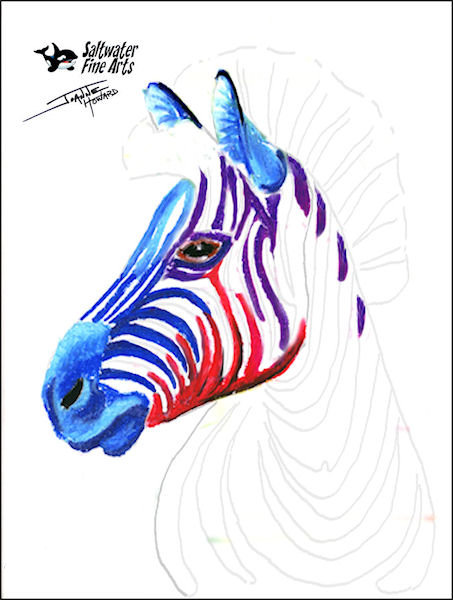 *Magenta*
Start filling those stripes with Magenta!

Remember to blend in to the purple as you go.

Tip: If you don't have magenta, use a different pinkish/purplish colour or add a little red to your pink.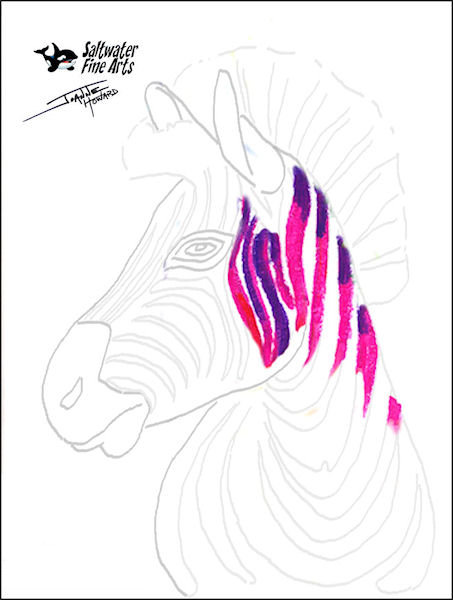 Progress, so far!
*Pink*
Add pink to the stripes shown.

Blend into the magenta, purple, blue & red where they touch!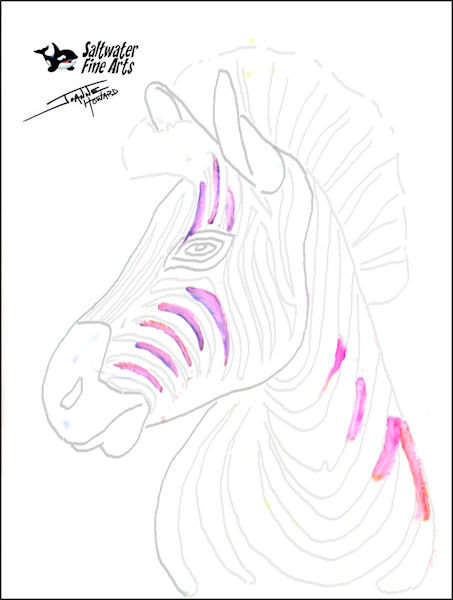 Like this!

*Orange*
Keep colouring the neck stripes with orange, start near the pink parts!


You can blend orange & pink, if you want - you may need to use some more pink or a finger to get them to blend. (finger blending is just for pastels or crayon! Not paint.)
Looking good!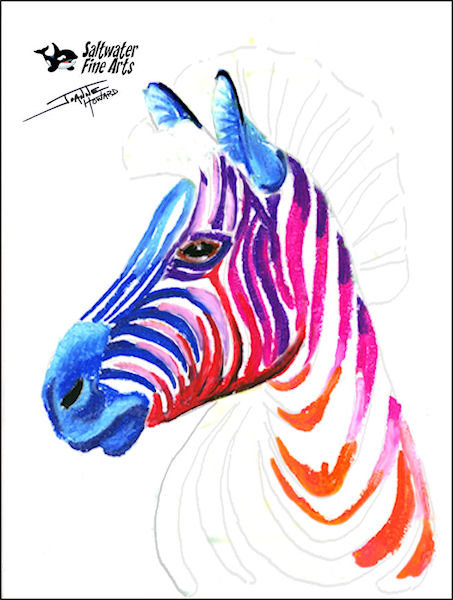 Keep going!